Want to calculate your order?
Depending on the direction and required services, we will calculate the cost of your order.
Works may include modeling, construction, technological preparation, cutting and sewing.
Sewing of foreign brands by Ukrainian factories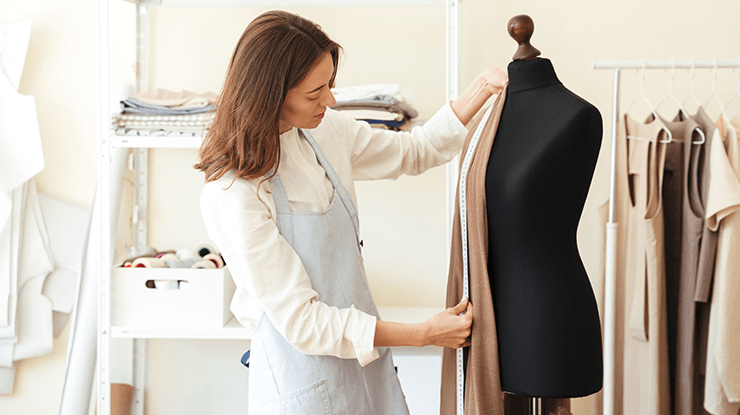 The professionalism of national sewing masters was appreciated by: New Look, Laura Ashley, Top Shop, Marks & Spencer, Next, Zara, Mexx, as well as a number of other world famous megabrands that distribute commercial orders in our country to the principle of give-and-take raw materials.
Foreign brands send everything for sewing clothes to Ukrainian factories: fabrics, threads, accessories, buttons, literally everything, including tags, price tags and packaging. Ukrainian factories sew products and ship them to the United States of America and the EU. Suits of Hugo Boss brand are sewn by Volodarka factory in Vinnitsa, and earlier they were sewn by Yunost and Dana sewing factories in Kiev.
Today, the export of garment industry products is 85%. Working for foreign megabrands has become the main focus point of Ukrainian garment factories . The amount of work provided by foreign brands is quite solid. It is this work that makes it possible to develop the national clothing industry. Even a one-time order reaches 10,000 units of garments.
Mutual cooperation with world brands has helped not only to survive and stay afloat light industry in Ukraine, but also allowed to join the world's modern technologies by modernizing its own equipment. According to experts, the equipment of Ukrainian factories corresponds to the European level.
Thus, Ukraine has become a small China for Europe. According to experts, national factories cannot refuse tolling schemes and establish their own production. This is hindered by high taxation and the inability to compete with cheaper but low-quality goods that enter the market semi-legally or through contraband.
04.10.2019
Need a consultation?
Write your phone number so that we can contact you to clarify the details of the order. You can ask all your questions.