Want to calculate your order?
Depending on the direction and required services, we will calculate the cost of your order.
Works may include modeling, construction, technological preparation, cutting and sewing.
Garment factory Scissors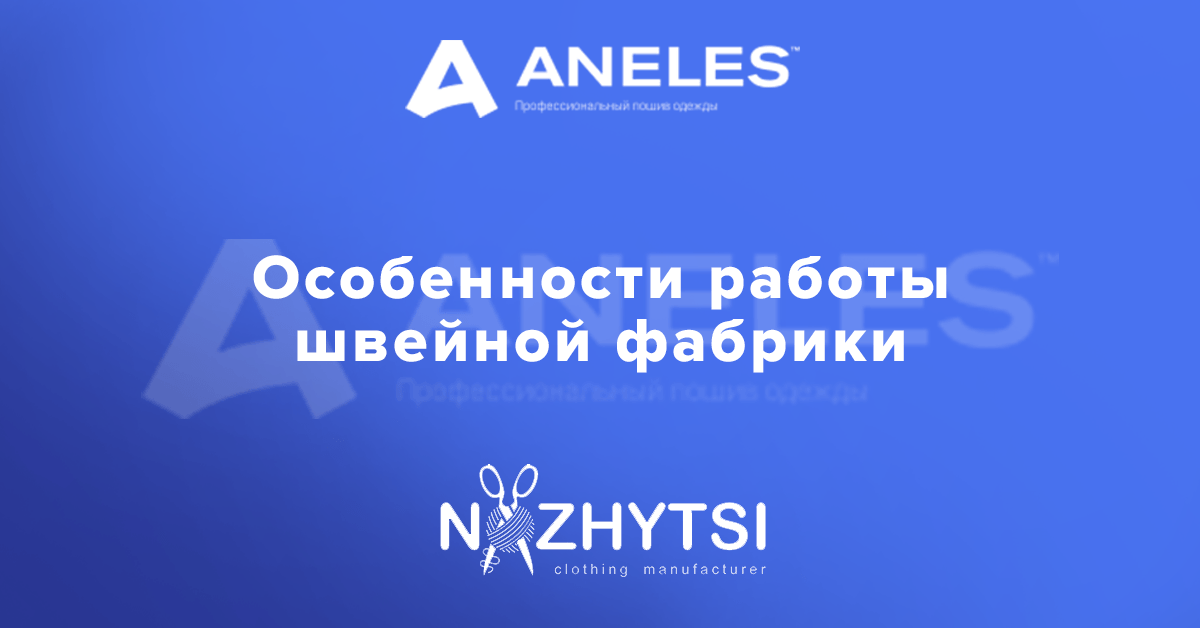 The contents of the review:

About Scissors
Garment factory "Scissors"
offers services on tailoring of overalls and uniforms
European quality. They take orders for manufacturing large and medium-sized batches of own or customer-supplied raw materials. In addition, there are services in drawing of logos using the silk-screen printing and embroidery. The company is working with law firms and private clients.
Factory Service
The company has a large range of services:
Working clothing and shoes
Designers garment factory in Ukraine has made working clothes for medical staff (surgical suits, bathrobes , hats), cooks and waiters (aprons, trousers, tunics), professionals from other fields of service.
Making kits for staff security structures
This is the actual category overalls. Employees of such units provide services to banks, offices, medical institutions.
All the products - high quality garment factory "Scissors" has worked with foreign customers from Europe.
Production of corporate uniforms
The appearance of clothing, its completeness and branding are discussed in advance with the customer. You can use the standard models on the site or to create a form for employees from scratch.
Embroidery chevrons and logo, the application of screen printing
Factory shop on tailoring "Scissors" is equipped to perform screen printing, printing on textile products. This is the best options for branding products.
Constructors and designers factory will create for you a model of any complexity, can embody the look of working clothes even on the outline of the hand. Managers of the company will make recommendations and advise on the sewing products.
Production of knitted products
Such clothing does not lose relevance. She is a versatile, easy-to-wear. The factory makes the Polo, jerseys, vests and pants, T-shirts and fleece jackets. The advantages of knitwear garment factory "Scissors" include quality material and accessories, affordable prices. The company offers a range of products from knitwear, ready to develop a model of individual measures.
In addition, the company is engaged in sewing hats, vodonepromokaemoy and windproof clothes with sealed seams, souvenirs, such as promotional bags with the logo, eco-bags , rugs with logo. can be found at clothing factory with production, immediately order it by phone or online, leaving the application.
Prices for tailoring in Kiev
Here are the prices for finished products, which is on the site (on 25.12.2020, the):
Protective 2-D and 3-layer masks and spunbond fabrics - 6 hryvnia .
Disposable protective suits for physicians and hoods of spunbond - 260 hryvnia
Uniforms for fitters -. 950 hryvnia. • Working suits of different colors - from 1100 hryvnia
Costumes for construction specialties -. 950 hryvnia
Universal workwear model, products for protection, medical gowns, camouflage clothing, costumes. surgeons -. the price as agreed
New Year's boot with pups under the Christmas tree for presents - 150 hryvnia
Aneles or Scissors
. Factory clothes "Scissors" carries out strict quality control at every stage of overalls. They are in the presence of their equipment for sewing, use their raw material and customers
Additional "Scissors" benefits garment factory include:.
Competitive prices.
Any model range, the possibility of tailoring games to individual measures.
Delivery of clothes in Ukraine, Europe and CIS countries.
Large range of workwear The company tries to comply with the terms of orders, work with large batches of clothing in a short time.
As for clothes "Aneles" factory, it also specializes in the manufacture of protective clothing. But experience in this area has more. The company follows such principles:
Perform tailoring within the specified time in the contract offers prompt delivery
Sews model, following the methods of 3-D modeling (CAD). .
Does the party of varying complexity.
Provides products at an affordable price. Production is located in Stanislaus, which is in the Kherson region. This allows you to keep low prices for finished products.
dispatch is possible in any city in Ukraine, Europe and CIS countries.
Depending on the required services, the site counts the cost of tailoring can be ordered. Works may include the creation of sketch, construction, technical training, cutting fabric and sewing the finished product. To calculate your order "Aneles", you can specify the application's name, mobile phone number. factory manager promptly called back and over the phone will announce the cost of the work.
All the "Aneles" customers sewing garments factories are involved in the creation of special clothing design, can monitor the development of the order. We do orders from 50 units to several thousands, everything will depend on the complexity of execution. Raw materials can be our or the customer, working with any sewing patterns. Possible options for discounts depending on order quantity and the season.
At the end products can be applied to a logo or help him to develop from scratch. On request is possible to add custom hats, outerwear, accessories and footwear. If desired, all the clients' Aneles "can visit the pre-production recording of.
Contact factory "Scissors»
Contact garment factory sales department, please call in Kiev + 38-067-510-65-68 or + 38- 095-766-14-24. If you go to the tab "Services", and there you can find other contacts that are not in the tab "Contact" on the site - a + 38-067-510-65-58 + 38-067-636-84-18 and
The capacity of the company is located at Kiev, street Proviantskaya, 3, office 124. Discuss the order by e-mail - office@nozhytsi.com
.
Reviews
Review on the Internet about the apparel of "Scissors" only one (for December 2020 on Google, and it is positive). The site No comments, yet is only text- "blank" in 3 copies, of which the meaning has nothing to do with customer reviews. But the company has posted online brands with which cooperated. This OA "Bars", "Oschadbank", "Meat Guild", "Protection of the holding", "Ukrainian Railways", BFNC Ukraine "Security Agency"
04.01.2021
Need a consultation?
Write your phone number so that we can contact you to clarify the details of the order. You can ask all your questions.