Want to calculate your order?
Depending on the direction and required services, we will calculate the cost of your order.
Works may include modeling, construction, technological preparation, cutting and sewing.
Garment factory Alvatex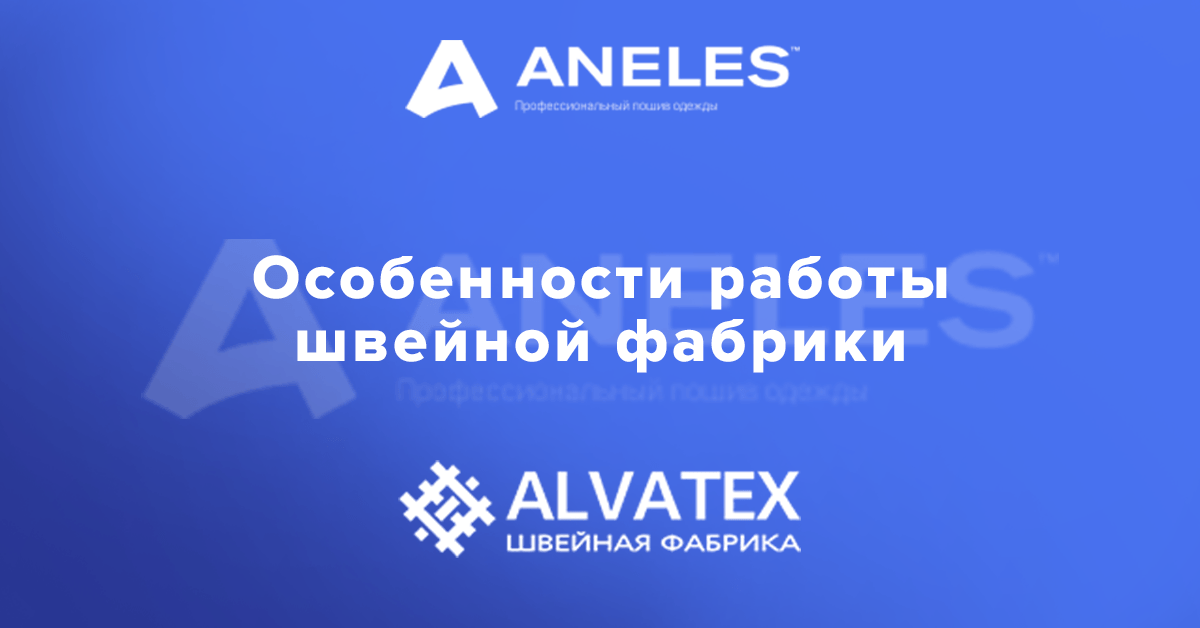 Outlook content:
About Alvatex
Factory making ALVATEX clothing is focused on the production of bulk orders for sewing uniforms for different purposes and for any sphere of business. The company's customers have become ZARA, Sushiya, Lukis, Idol, Cafe Barista, Medoff, Ekomarket and others. Order
mass tailoring gross
can chat online with up to 100 units, from 100 to 500 pieces or 500 pieces.
ALVATEX ready to offer its customers flexible prices and deadlines tailoring, they perform even rush orders. Production facilities are located in the Kiev region, making workwear carried on a quality European equipment.
Factory Service
The company is engaged in manufacturing not just polo shirts wholesale, trousers, jackets, jogging suits, shorts and vests for employees, but also textiles. . Can be ordered separately chair covers, tablecloths, rugs, cushions for sofas in a single corporate style
As the range of factory ALVATEX tailoring offers:
Caps with jackets, scarves and hats.
blouses, pants and shorts.
Ties, bow, gloves.
Home Textiles, textile souvenirs.
Vests.
Raglan.
Working clothes.
Bags.
Skirts and dresses at wholesale.
All of these types of clothing factory production and ready to dump the low prices. Separately, you can put any information on the product. For branding firm production uses embroidery, thermal transfer, sublimation and shelkotrafaret. On the order price affect the number of colors and the circulation of the finished product.
Prices for finished goods
Unlike brokers, widely represented in the Ukrainian market of sewing services to give their orders in China or other domestic factories, ALVATEX has its own production in the Kiev region. This is an advantage for customers who can approach the creation of uniforms and workwear more individually.
This factory makes tailoring uniforms for customers from all regions of Ukraine. You can bypass the trading margin by ordering directly on the clothing industry wholesale tailoring the desired quantity. The company operates on the reservation, which ensures customers receive the finished product in time, for example, the beginning of trading season.
Aneles or ALVATEX
Sewing ALVATEX company engaged in tailoring of different complexity. The company's specialists - engineers, designers can help you develop, execute sewing shirts in Kiev, textiles or protective clothing
The pride of the company is considered to be the production of protective clothing, namely:
Winter. and summer models.
Signal clothes.
Spetsodezhdy for protection from excessive heat during the welding process.
Uniforms for protection against moisture.
Working clothes to protect them from exposure to acids and oil.
aluminized protective clothing.
The forms of special purpose for professionals working with paint and harmful biochemical substances.
Models for electricians, which protect from the effects of arcing.
Overalls for protection of personnel during sandblasting works when you need to protect important organs of the body from the adverse factors.
medical uniforms.
Uniforms for workers from the service sector -. Sellers, cooks, employees of cafes, restaurants and coffee shops
Any kind of overalls can be ordered from the factory, making ALVATEX clothing in Ukraine .
If you compare the company ALVATEX sewing with a sewing factory Aneles, it can be said that the latter offers a wide range of corporate wear and uniforms to order. Aneles production is also located in the region - in the town of Stanislav, which is located in the Kherson region, but dispatch is possible in any city in Ukraine, Europe and CIS countries. Uniform company creates standard design or with regard to individual customer preferences
In Aneles company can order any goods -. From gloves for electricians and ending with winter overalls for oil company employees. Every order of the designers fit individually. When ordering uniforms they take into account its purpose, seasonality and working conditions
To the list of the most popular types of overalls, who bought in Aneles, you can add the company:.
Hats and Shoes .
Military uniform.
The medical and protective clothing.
The sports and school uniforms.
corporate clothing (for the HoReCa sphere, for any season).
In addition to the manufacture of standard orders, the factory carries out modeling, technological training, development and application of the logo of the company. All orders are carried out in the framework agreement, without marriage, it can be pre-ordered. All raw materials from Aneles have certificates of quality, possible sewing clothes to the customer commodity. You can also order products from knitwear.
Mass seam uniform possible when ordering goods from 50 units to a couple of thousands of models. Employees of a garment factory to help with the choice of fabric, style and accessories. For large volume of orders the company's management will make a discount. Sales Department Aneles garment factory is located in Kiev. Delivery can be any convenient transport company to the customer.
Contacts
Contact Sales ALVATEX garment factory in Kyiv, please call + 38-068-660-03-80 or Kiev number + 38-044-227-08-52. company's facilities are located at Kiev region, Kiev Svyatoshinsky borough, cherry city, street Chornovil, 1a house, office. 205. Discuss the order by e-mail - info@alvatex.com.ua.
Reviews
Reviews on the internet about the clothing company's work ALVATEX not. But the company has posted online brands with which cooperated.
24.12.2020
Need a consultation?
Write your phone number so that we can contact you to clarify the details of the order. You can ask all your questions.